Impacts on the Clothes people Wore
Social, environmental and cultural events all impact the clothing people wear and how they wore them. During the nineteenth century, there were a number of events that impacted the availability of clothing, colours and the fabric that people wore daily. This post very specifically looks at clothing in Australia and some of the world events that impacted that clothing. Like with this whole series of blog posts, this particular post is not going to be exhaustive.
1832- Universal male suffrage- this started to erode class distinction. As a result, the clothing that people wore, particularly those of the working class, could become more aspirational.
1830s- Australian artefacts such as Emu feathers and Kangaroo fur becomes a trend on clothes in countries other than Australia. This was driven by an overall interest in all things Australian and was not limited to Emu and Kangaroo. This in turn encouraged people living in Australia to wear clothing that utilised Australian flora and fauna. There is a whole ethical debate over this use of Australian flora and fauna and its impact on Aboriginal people. I want to acknowledge that this is a serious issue that had huge impacts. I am not going to go into those impacts here as that is not the purpose of this post.
1840s-1850s- Irish Famine, this increased the presence of people of Irish descent in Australia and thus increased the wearing of clothing that had been fashionable or popular in Ireland.
1847- Women and Children in the UK were given a 10-hour working day. This was part of a fight for general improvements in the quality of working conditions. In 1856, some men in Australia were granted the 8-hour working day. There followed a series of disputes and fights for greater working rights that continued into the 20th century as men women and children fought for shorter working days and better pay and conditions. The impact of these fights for working right on fashion was the increasing demand for clothes that could be worn while working and were easy to take on and off and to care for.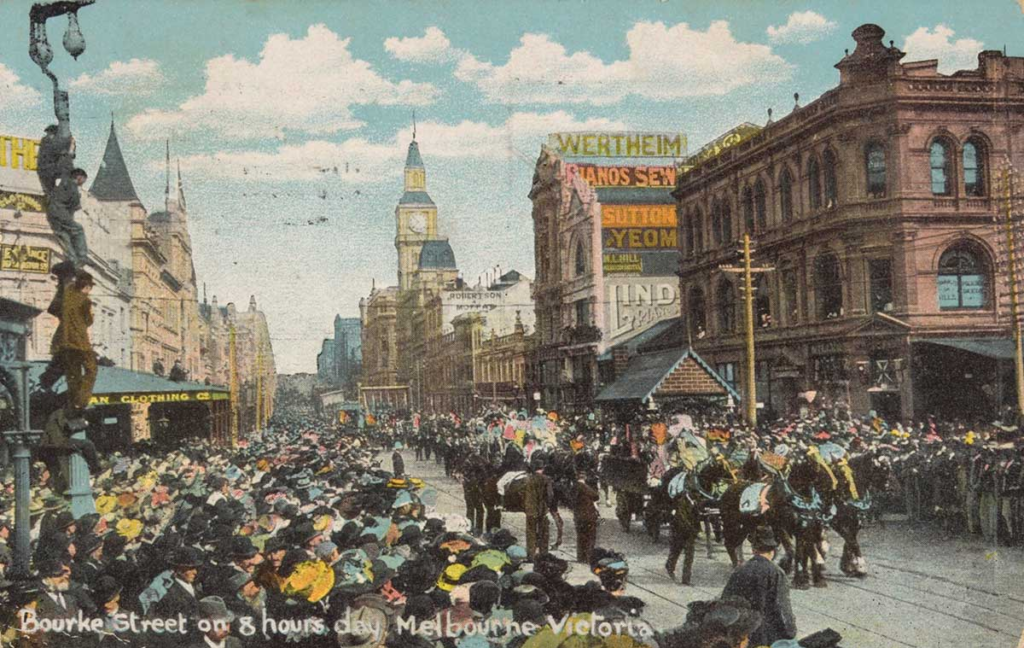 1850s- Increases in income and the gold rushes in Australia- fashion became more accessible. Those that were successful as a result of the gold mines wanted to show off their wealth. This is a time of conspicuous consumption in Australia. Fashion starts to be marketed towards the working classes, not just the wealthy.
1857– Indian rebellion against the British East India Company. This contributed to the British take-over of India and the start of the British Raj. A wave of Indian-inspired fashion and fashion designs followed. This love of Indian-inspired clothing started earlier than 1857 but was expanded after the start of the British Raj. See the paisley shall in the image below as an example of Indian-inspired clothing.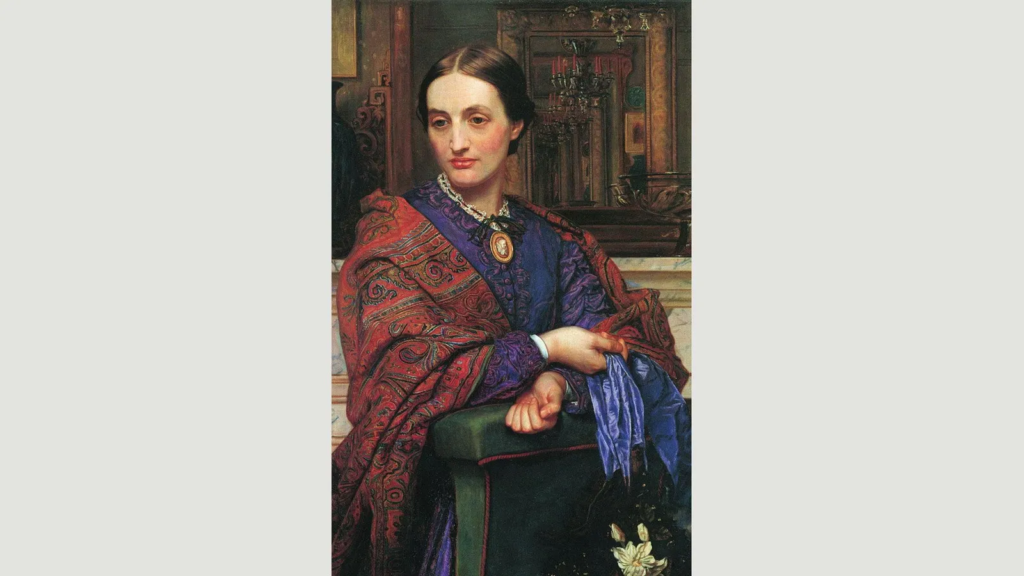 1861- Death of Prince Albert- this sparked a wave of fashionable mourning attire including black clothing, jet beads, broaches with hair in them and many other items of fashionable clothing and adornment. While popular before the death of Prince Albert the prevalence of these items after Prince Albert's death was much higher.
1861-1865- American Civil War- this changed the access to cotton that many countries had. Prior to the civil war, many countries were easily able to obtain cheap cotton. After the civil war, this was much harder to obtain and other fabrics gained popularity.
1880-1901- New Zealand becomes the first country in the world to grant female suffrage, followed by Australia and many other countries over decades. This, along with the increasing popularity of the bicycle is linked to feminine dress reform. The bicycle allowed women the freedom and flexibility to be able to go where they chose when they chose and not to need a man for them to be able to travel. As bikes became more popular with women skirts became less bulky and eventually bloomers and trousers became popular for women.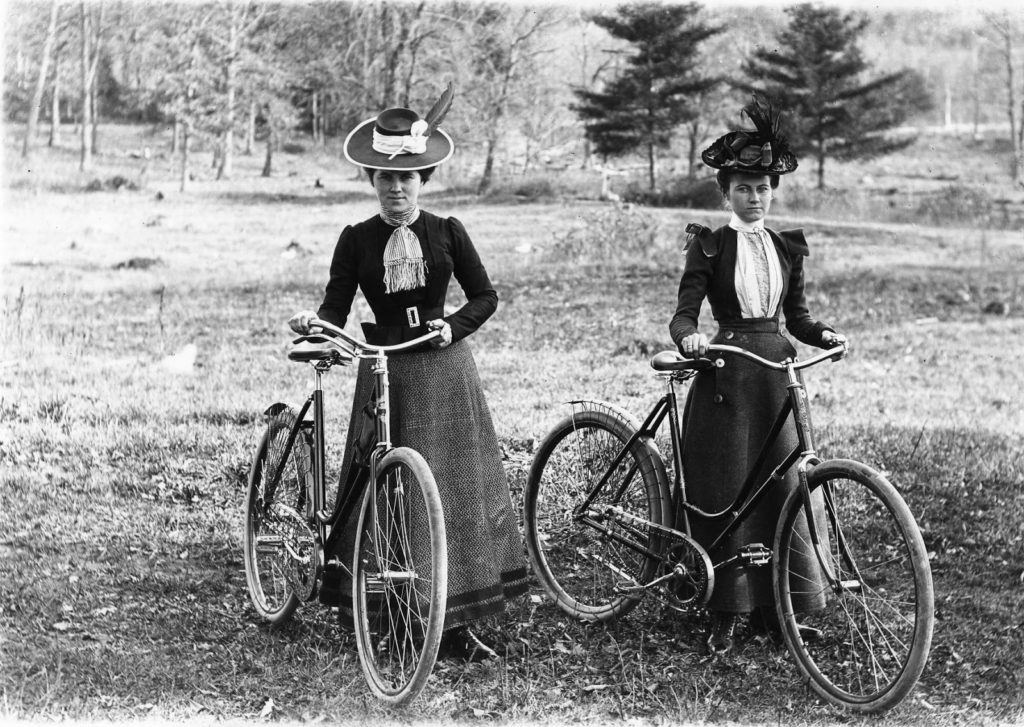 Late nineteenth century- the increase in leisure activities that came with industrialisation and workers rights meant that there was a demand for clothing that could be used for leisure activities such as swimming, cycling, tennis, horse riding, train travel etc. This resulted in substantial changes to the way that clothing was used and perceived.
1890s Depression- this, plus the increasing popularity and affordability of the sewing machine contributed to an increase in the amount of home-sewn clothing, particularly for men. Up until now men had mostly found it easier to buy clothing in Australia, for many reasons including the gender imbalance. In the 1890s home sewn clothing for men once again starts to regain some popularity.
Part 4- Using a photo to research family history
Bibliography
1840-1849- Fashion History Timeline, 2020 https://fashionhistory.fitnyc.edu/1840-1849/
Australian History Research, 2022. Victorian Fashions. Norfolk Island. https://www.australianhistoryresearch.info/victorian-fashions/
Baker, L. 2017 Paisley's journey from its origins in Persia to hippy chic and contemporary fashion, vit a Scottish textiles town. https://www.bbc.com/culture/article/20151021-paisley-behind-rocks-favourite-fashion#:~:text=shorthand%20for%20sophisticated%2C%20arty%20bohemianism,took%20the%20continent%20by%20storm.
Frost, L. Dating Family Photos 1850-1920. Valiant Press Pty Ltd. Victoria, Australia
Gold Museum Ballarat, 2018. A Victorian Dress http://www.goldmuseum.com.au/a-victorian-dress/
Just History 2021 Historical Fashion: Victorian Women's Clothing https://justhistoryposts.com/2021/10/17/historical-fashion-victorian-womens-clothing/
Mortkowitz 2019. The Bicycle Politics Throughout History. We Love Cycling. https://www.welovecycling.com/wide/2019/04/19/the-bicycle-politics-throughout-the-history/
National Museum of Australia 2022 Eight-hour day. https://www.nma.gov.au/defining-moments/resources/eight-hour-day
Singer Sewing Machine. 2022 Powerhouse collection. https://collection.maas.museum/object/256560#:~:text=Singer%20had%20established%20an%20Australian,SEWING%20MACHINES%20IN%20THE%20WORLD
Sovereign Hill Education Blog- 1850's Fashion in Australia 2018. https://sovereignhilledblog.com/2018/06/19/1850s-fashions-in-australia/
V&A Museum- Collections. https://collections.vam.ac.uk/
V&A History of Fashion 1840-1900 http://www.vam.ac.uk/content/articles/h/history-of-fashion-1840-1900/
Working woman's day dress, circa 1840s (Gold Museum collection, 80.1294) http://www.goldmuseum.com.au/a-victorian-dress/