The Owen Family
James Burne Owen and his wife Isabel Annie nee Powell purchased Fernleigh. James and Annie had married in St Leonards in October of 1882. James was working as a clerk of the Out-door Superintendant's Joint Staff in Darling Harbour. James and Annie lived at Fernleigh until James death in 1919. At this stage, Annie was James' executrix and made the decision to sell Fernleigh.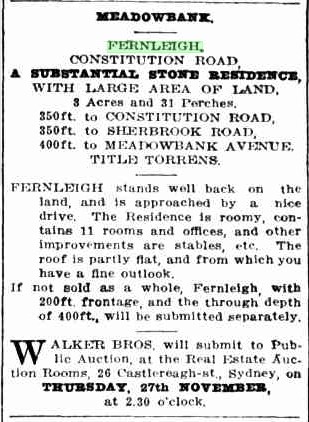 The House had still not sold by December 1920 when it was re-advertised including much of the furniture that had been contained in the house, a pony dogcart and a sulky and harness, both types of light horse-drawn carriage.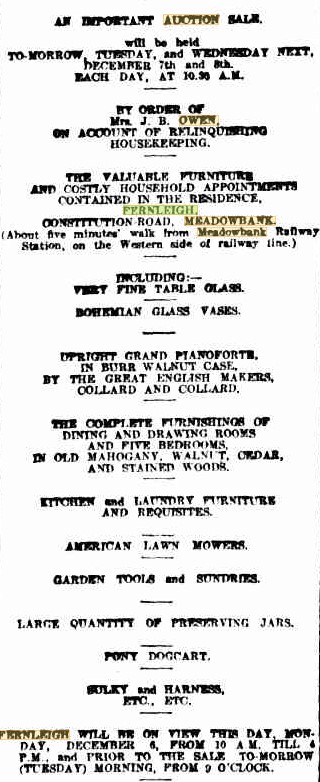 The Stark Family
During the 1920 sale, Fernleigh was purchased by the Stark family. George Campbell Stark was born in 1880 in Dundee Scotland. George has lived for many years in Randwick in New South Wales. During this time he became heavily involved in the Methodist Church. It was this involvement that lead to him being sent to Western Australia in 1902. This is where George met and married Gertrude Billing. Gertrude was born in 1872 in Mount Gambier, South Australia. The pair married in Perth, Western Australia in 1905. George worked in a series of positions, first as a Clerk and then Secretary and later, President of the Methodist Men's Association.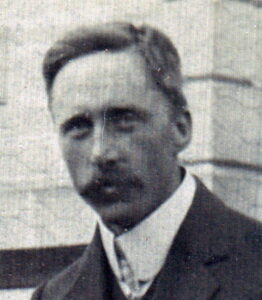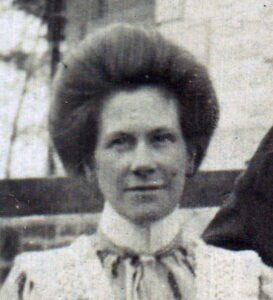 It was at this time, while the Stark family lived at Fernleigh that some beautiful photos were taken that show how Fernleigh looked at its height.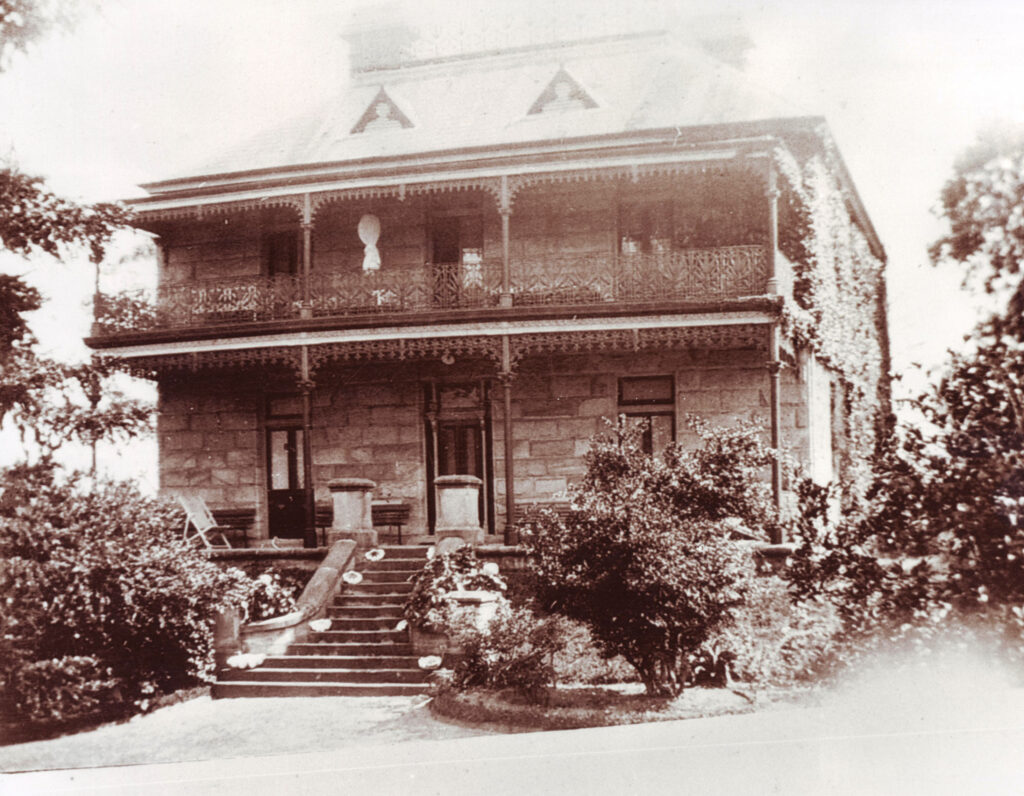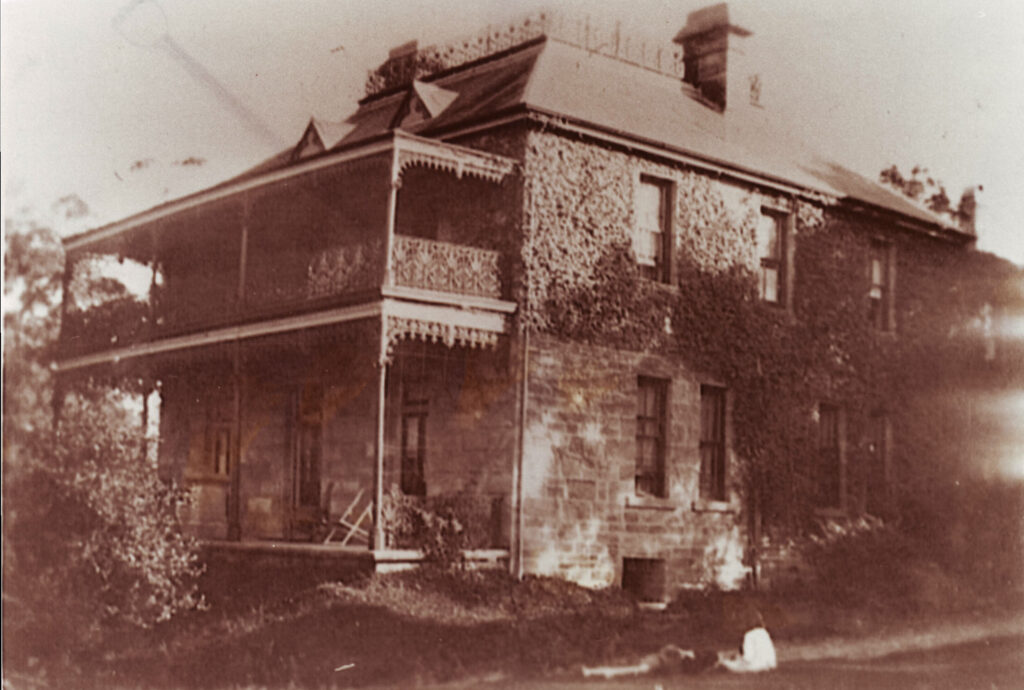 The Stark family purchased Fernleigh and moved to Meadowbank. This was to be the home of the Starks until George Stark's death in 1945. The Stark children, Frona, Kenneth, Arthur, Mary and Geoffrey were born at Fernleigh and spend the majority of their childhood in the house. Later electoral rolls show Kenneth as a warehouseman and Frona working as a schoolmistress. The remaining girls were shown as engaging in home duties, given George's involvement with the Church, this probably means that the Stark girls were very much engaged with Church life. Certainly, Fernleigh seems to be a hub for Church activities at this time with regular church group meetings being advertised in the Newspapers.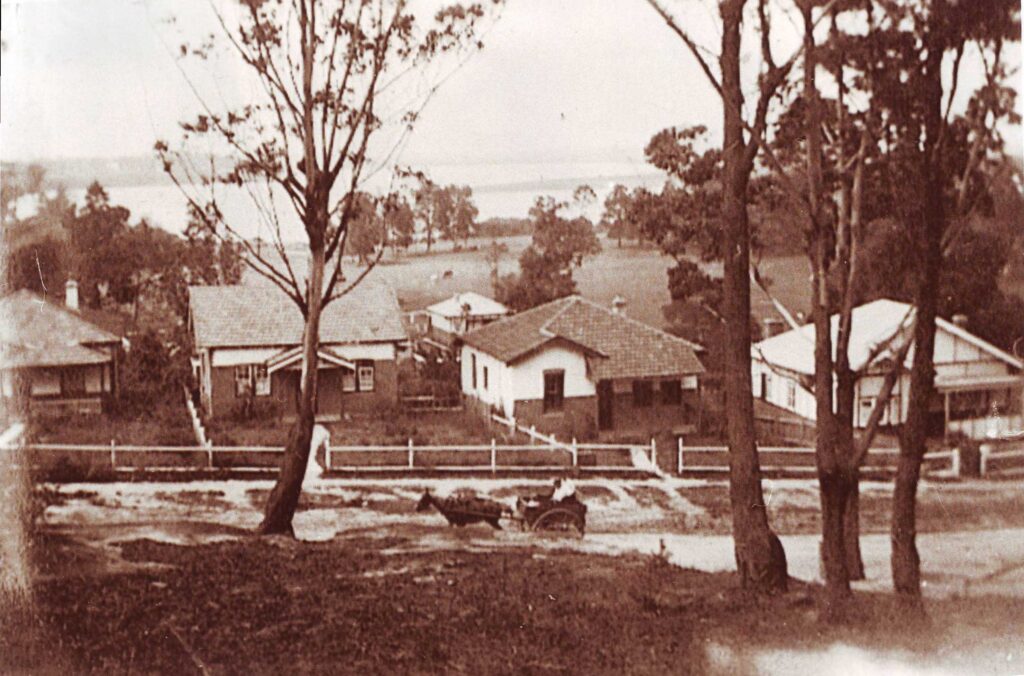 As well as church meetings Fernleigh became known as a sanctuary for wild birds and George Stark refused to allow anyone to molest the birds and he did everything he could to encourage the birds to his land. On the 30th of March 1945 George Stark died leaving Fernleigh to his sons Kenneth Lawrence Stark and Arthur Campbell Stark. Once again Fernleigh was sold, this time to Mary Jane Elizabeth Clark and Eric Charles Clark.
Fernleigh; From Construction to Destruction Part 4