Edward Atkins Jnr was born on the 10th of January 1852 in West Pennant Hills. Edward Atkins Jnr, like his father, also known as Edward Atkins, was a successful Nurseryman. He married Maria Allsop in 1878 and the family made their home mostly at Edward Atkins Snr's property 'Mount Pleasant' situated at present-day Atkins Road in Ermington. In the 1880's Edward was planning on expanding his Nursery and Orchard Company, this would also give Edward Jnr and his young family, the opportunity to move to their own house.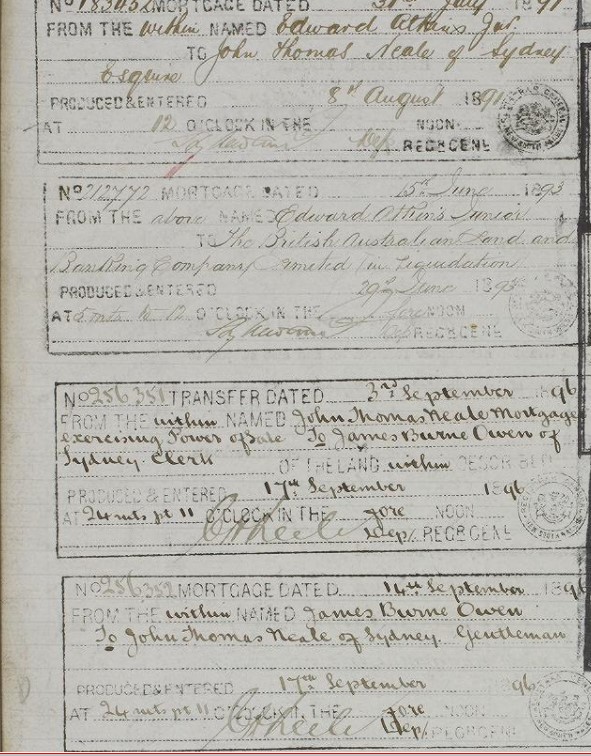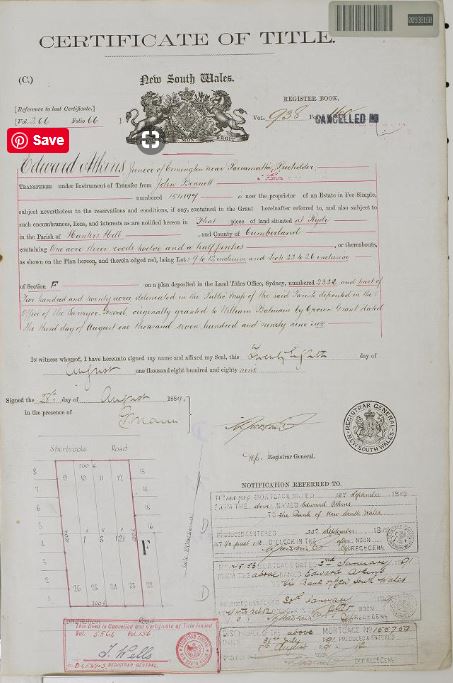 Edward took out a loan in 1891 to buy the section of Bennets Farm that he was interested in purchasing. He then set about building the house.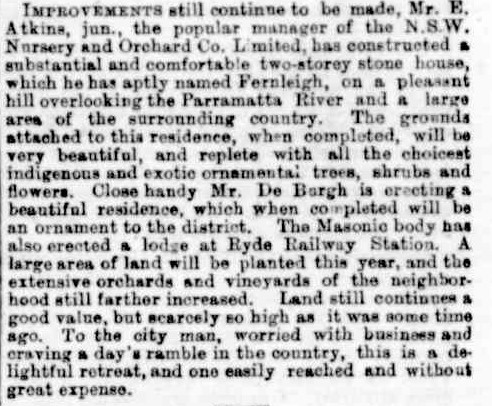 Unfortunately, due to a series of court cases ending in eventual bankruptcy for Edward Atkins Jnr Fernleigh had to be sold shortly after the house had been completed and the family had been able to move into the new residence.
In particular, Edward has appointed a Mr Morris to act as an assignee to his estate while he was absent in Mildura. Edward went through a series of losses in banks and companies that he held shares. As a result, Mr Morris sold Edward's nursery in one lot failing to account for the assets in the nursery, such as trees and other plants. These losses and poor financial management, particularly due to the resale, Mr Terry, then foreclosed on the mortgage on Fernleigh. The discharge on the Mortage after selling the estate finally came through in October of 1895.
In 1894 the house and lands were advertised for sale.

Edward did manage to build his fortune back up and do well for himself. But, Fernleigh was, by this time, lost to the Atkins family.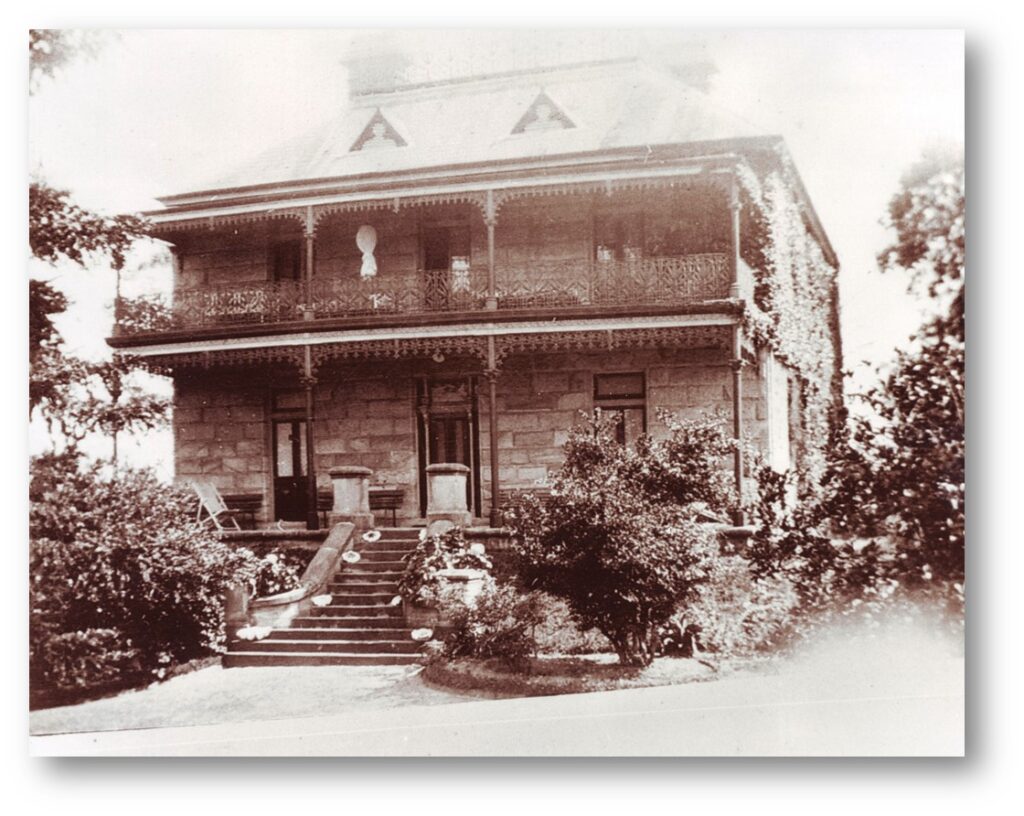 For further information about Fernleigh please see Part 1 below.